introduction
The charity for which the men shave their beards is Villa Pardoes: a holiday resort in the city of Kaatsheuvel in The Netherlands, containing twelve holiday homes and many facilities for children from ages 4 to 12 who suffer a life threatening disease. Together with their parents, brothers and sisters they can spend here a week for free. Annually 400 children and their families will be able to spend a week holiday. The idea is based on the successfully concept of "Give Kids The World" in the United States.
facilities
Villa Pardoes is an enormous villa, designed by Anoul Bouwman of Alynia Lerou Architects. All twelve theme holiday homes (f.e. Knight, Jungle, Space) have got 3 bed­rooms, enough space for 6 persons and a baby. The meeting point in the centre of the Villa contains a large playing and sitting area for the children and the parents as well. The villa has got two whirlpools, an open fire, a computer chamber, a glide from the first floor down, lots of toys and teddybears. The themes nature, fantasy en adventure were the inspiration for the decoration.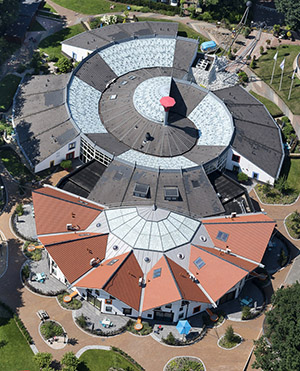 Villa Pardoes has a snail house with flower design
selection of the children
The Villa doesn't offer their own medical facilities. The children have to be 'holiday capable'. However, agree­ments with the doctors, therapists and hospitals in the surrounding of the Villa have been made. The childs own medical specialist decides whether the child is capable of going on holiday. The medical committee of Villa Pardoes judges all the requests. Members of the staff of Villa Pardoes make the timetable and invite the families.
Because of the illness of the child not only the sick child but the brothers and sisters as well do not have a normal development. They are not capable of doing the same 'normal' things what other children do, like coming home in a safe and stabile family and going on holiday.
fundraising
The total amount of money Villa Pardoes needs is 12,8 million Euro. Stichting Natuurpark De Efteling, the foun­der of Villa Pardoes, has given 3,8 million Euro. With this amount they guaranteed the construction and furnishing of Villa Pardoes. The rest amount of approximately 9 million Euro is needed to guarantee the continuing of the exploitation. A holiday week for one family costs €2.000,00 and for about €15.000,00 the whole villa can be adopted. This means eight families, for one week. Many companies and organisations have given structural financial support or have set up fundraising activities.
participate
You can support the shaving project in three ways:
•
mail your own shaving image(s)
•
donate directly to the charity
•
promote this website
Please click on each topic for more info.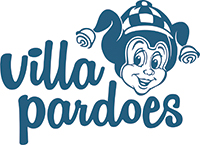 Visit the Villa Pardoes website:
villapardoes.nl
.